The Madam Lenormand Fortune Teller
This is a single card meant to help you plan your day.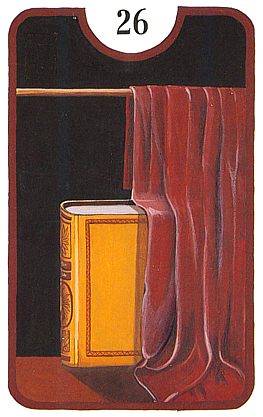 The Book represents a secret of little importance to your life. Now is a time to move forward with the confidence that the people around you are not deceiving or plotting against you.