The Madam Lenormand Fortune Teller
This is a single card meant to help you plan your day.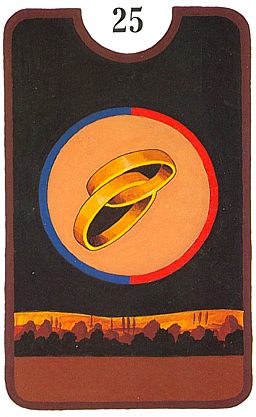 The Ring signifies the possible loss of a lover. Although you may be in or near a very sad period in your life, try to remember that time really does heal all wounds and you will meet another that will capture your heart.