Astrology, Tarot, Numerology
Daily Oracles and Astrology Influences
Astrology Compatibility & Romance Report
Explore your relationship or potential relationship with our free Astrology Compatibility and Romance report. This report compares a couple's individual natal horoscopes to evaluate their romantic and platonic compatibility. The report uses many of Astrology's basic elements such as Zodiac signs and aspects to determine the future outlook for a match. Get your free romance assessment.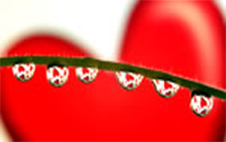 Andy Puddicombe: All It Takes Is 10 Mindful Minutes
When is the last time you did absolutely nothing for 10 whole minutes? In this video Andy Puddicombe discusses how to benefit from meditation in just 10 mindful minutes.