Astrology, Tarot, Numerology
Daily Oracles and Astrology Influences
Astrology Compatibility & Romance Report
Explore your relationship or potential relationship with our free Astrology Compatibility and Romance report. This report compares a couple's individual natal horoscopes to evaluate their romantic and platonic compatibility. The report uses many of Astrology's basic elements such as Zodiac signs and aspects to determine the future outlook for a match. Get your free romance assessment.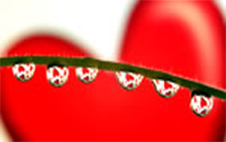 Secrets of Success in 8 Words, 3 Minutes
Why do people succeed? Is it because they're smart, or are they just lucky? Analyst Richard St. John condenses years of interviews into an unmissable 3-minute presentation on the real secrets of success.