Astrology, Tarot, Numerology
Daily Oracles and Astrology Influences
Astrology Compatibility & Romance Report
Explore your relationship or potential relationship with our free Astrology Compatibility and Romance report. This report compares a couple's individual natal horoscopes to evaluate their romantic and platonic compatibility. The report uses many of Astrology's basic elements such as Zodiac signs and aspects to determine the future outlook for a match. Get your free romance assessment.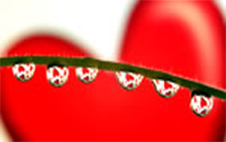 The Infinite Game: How to Lead in the 21st Century
Simon Sinek joins the How To: Academy to present his latest insights on The Infinite Game. Simon explains how adopting an infinite mindset is necessary for leaders who want to build stronger, more innovative and more inspiring organizations.