Astrology, Tarot, Numerology
Daily Oracles and Astrology Influences
Astrology Compatibility & Romance Report
Explore your relationship or potential relationship with our free Astrology Compatibility and Romance report. This report compares a couple's individual natal horoscopes to evaluate their romantic and platonic compatibility. The report uses many of Astrology's basic elements such as Zodiac signs and aspects to determine the future outlook for a match. Get your free romance assessment.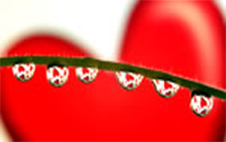 Tony Robbins: Why We Do What We Do, and How We Can Do It Better
Tony Robbins discusses the "invisible forces" that make us do what we do -- and high-fives Al Gore in the front row.